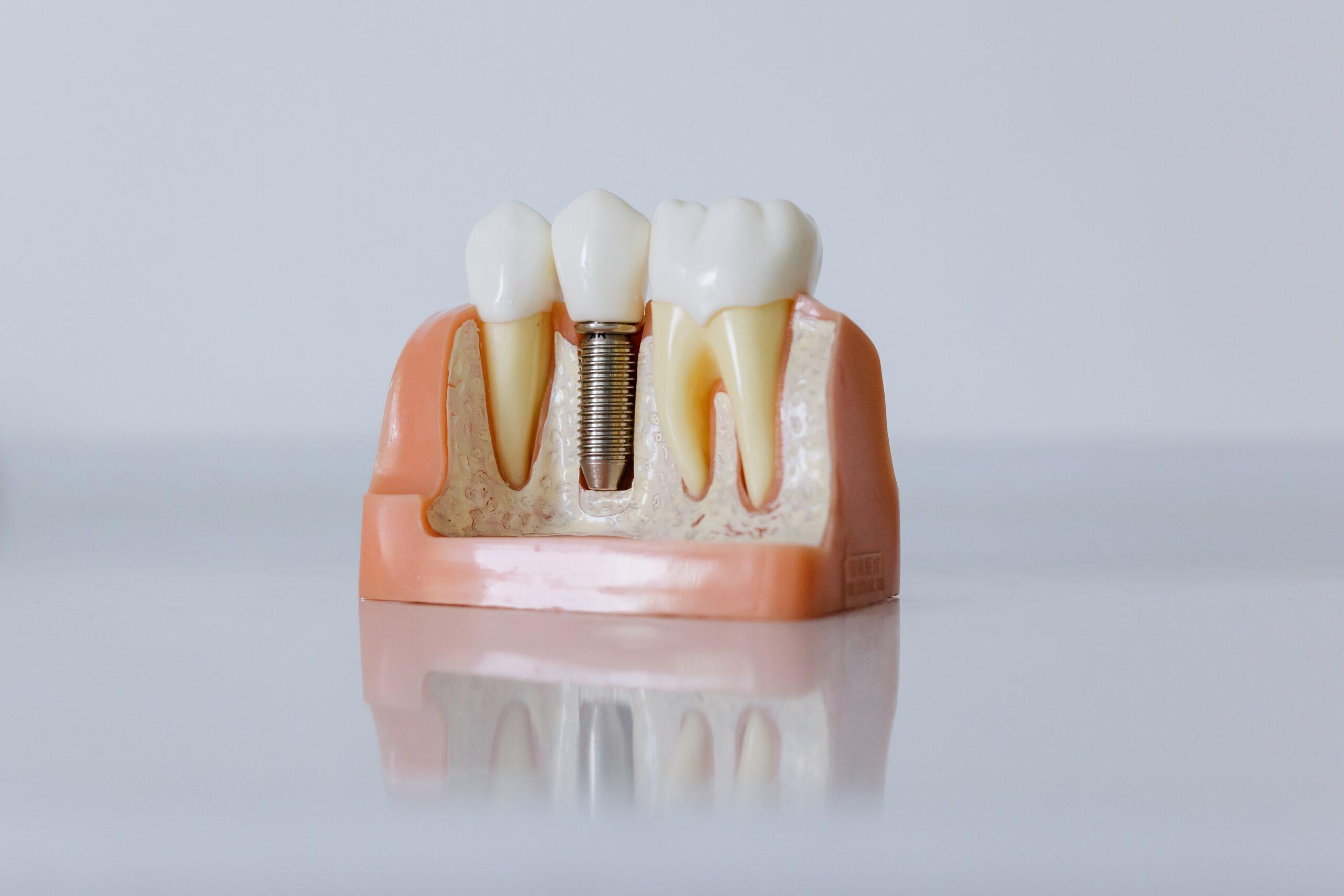 In recent years, dental implants have gained widespread popularity among those seeking a permanent solution for missing teeth. In this comprehensive guide, we'll explore the world of dental implants in the UK, from the various types available to the critical cost considerations and real-life experiences of those who have benefited from these remarkable advancements in dental technology.
Types of Dental Implants
Dental implants offer a range of options to suit diverse needs. Whether you require a seamless single tooth implant, or a complete full mouth dental implant transformation, there's a solution just for you.
Single Tooth Implant: This option involves replacing a single missing tooth with an implant that seamlessly integrates into your smile, both in appearance and function.
Full Mouth Dental Implants: For those seeking comprehensive tooth replacement, full mouth dental implants provide a permanent and lifelike solution to restore your entire set of teeth.
How Much Are Dental Implants?
Understanding the financial aspects of dental implant treatment is crucial for informed decision-making. Here's a breakdown to help you navigate the financial aspect of this transformative dental procedure, an insight that will empower you to plan your investment wisely and embark on your journey to a restored smile with confidence.
The cost of a single tooth implant in the UK can vary depending on several factors. These factors include the location of the dental clinic, the experience of the dentist, the type of implant used, and any additional procedures required before implant placement. On average, you can expect the cost of a single tooth implant to range from £1,000 to £3,000 or more. It's crucial to consult with your dentist to get a personalised quote based on your specific case.
The overall cost of multiple dental implants, such as those needed for full mouth dental implants or implant-supported dentures, can vary significantly. The total implant teeth cost will depend on the number of implants required, the type of implant system used and any necessary bone grafting procedures. Full mouth dental implant costs can range from £7,000 to £30,000 or more, but these costs provide a long-term solution for a complete smile restoration.
Keep in mind that dental implant costs may also include pre-operative assessments, implant surgery, abutments, crown or implant placement, and follow-up appointments. These factors can influence the overall dental implant price in the UK.
First-hand Experiences
Discover real-life testimonials from people who have opted for the transformational power of dental implant treatment.
"…the patient Co ordinater[sic] has been fantastic she's gone above and beyond for me when after my procedure I was experiencing some pain (implants) but had me in and seen straight away where it was all taken care of. Dr Ibrahim and Dr Dalghous are amazing in their field who I've seen along with Dr Chris too. Overall cannot fault them.
Thank you YDS you've made me feel very comfortable and cared for." ~ Dena (on Google)
"From my consultation with Dr Imran to the surgery it was a very professional and friendly experience . The staff are super friendly and cant do enough to ensure your comfort. The Dental technician was eccellent[sic]his work is first class. I would certainly recomend[sic] Dr Imran and his team." ~ Ray (on TrustPilot)
FAQs
Navigating the world of dental implants can raise questions. Here we address some common inquiries.
How do Implants Work?
Dental implants work by surgically placing titanium posts into the jawbone, providing a stable foundation for artificial teeth. Over time, these posts fuse with the bone, ensuring a secure and permanent replacement for missing teeth.
What are Dental Implants?
Dental implants are artificial tooth roots used to replace missing teeth. They are composed of biocompatible materials, such as titanium, to ensure compatibility with your body while offering long-term durability.
Are There Different Types of Dental Implants?
Dental implants have revolutionised the way we think about tooth replacement, and there are various options tailored to your specific needs. Among the popular choices, you'll find Zygomatic, Ceramic, Titanium Grade 4, and Titanium Grade 5 implants.
Titanium Grade 5 implants, which we proudly use at Yorkshire Dental Suite, stand out as the pinnacle in dental implant technology. Known for their exceptional durability and compatibility with the human body, Titanium Grade 5 implants are truly the best choice for those seeking longevity and excellence.
While Zygomatic implants are primarily used for patients with insufficient bone in the upper jaw, they serve as a great alternative to traditional methods. Titanium Grade 4 and Ceramic implants, though efficient, don't quite match the superior quality of Titanium Grade 5.
For those patients who might not have adequate jawbone density, alternative solutions like the subperiosteal implants can be explored. Placed just above the jawbone, they provide a strong foundation and help safeguard neighbouring teeth against potential decay. Your dentists will recommend the most suitable implant type for your unique requirements.
Ready to take the next step toward your dream smile? Don't hesitate to get in touch with us for a personalised consultation or a detailed quote. Yorkshire Dental Suite is here to guide you on your journey to restored confidence and a radiant smile. Contact us today, your smile transformation awaits!